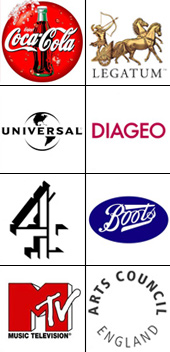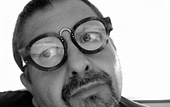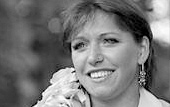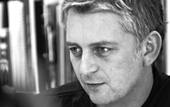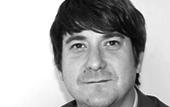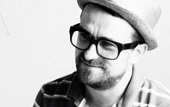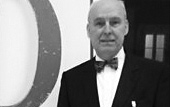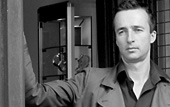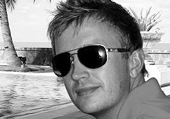 ///

BJP

Clients Include
• Alan Conisbee Assoc • Avanta (TNG) • Boots The Chemist
• British-American Tobacco • Channel Four • Coca-Cola
• Cow & Gate • Defected Records • Diagio • Duncan Baird
• Euro Star • Harper Collins • ISS Group • John Richmond
• Lever Faberge • London Records • Ministry of Sound
• Mix Mag • MTV • Norman Foster • Regus • RNID • Safeway
• Scene Magazine • Silver Screen Records • Sir Peter Blake
• Skye Pharma • Smirnoff Ice • Smyhe Dorward Lambert
• The Arts Council • The Big Chill • The ETM Group
• The Institute of Education • The Legatum Institute
• The London Stock Exchange • Thompson Financial
• Universal Pictures • Virgin Internet • Visa • Warner Music.
> Commissioning agencies include:
• Addison Corporate Marketing • Amp Assoc • Attik Design
• Beatie Communications • Big Time International
• Blue Wave Marketing • Catalyst Marketing • Design Direct
• Design House • Deutch Inc (New York) • Duffy • Form Court
• Imaginations • Landor Assoc • Low Fat • Main Artery
• Mitchell Marketing Assoc • Park Green Communications
• Ping Direct • Revolver • Radley Yeldar • Roundel Design
• Sampson May Assoc • Steak Creative • WWAV RAPP Collins.
///
Testimonials
>"We continually use Ben for a variety of photographic requirements. His understanding of each specific shoot is always quickly absorbed & we don't have to worry about long drawn out briefs, he simply GETS IT & delivers excellent sessions every time.
His technical skills are also something to be observed. He works great with stylist's & art directors, shouldering full accountability in often hectic shoots".
>"Ben Jennings is a talented photographer who provides a 5 star service. As preferred supplier to The Legatum Institute, Ben has worked on numerous projects ranging from corporate portraits to events & press launches. Photographing Prime Ministers, Presidents & World Leaders, he is liked by all & puts subjects at total ease. He always meets our exacting requirements, providing creative ideas & guidance with great confidence".
>"Ben's as enthusiastic today as during our first shoot 11 years ago. From concept to delivery he's top of his game. Ben doesn't just work from a brief, he'll question & develop it. In a corporate agency this is invaluable. Drop him into the toughest environment, the deepest coal mine or dirtiest manufacturing plant & he'll consistently deliver professional results. His eye for detail & grasp of the bigger picture makes him a perfect photographic partner".
>"I have known Ben professionally & personally for over 20 years. I'm constantly impressed with his expert level of knowledge & professionalism. I commission Ben for important corporate shoots & new client projects, as he offers reassuring guidance & support to the uninitiated. Ben can effortlessly step in & run shoots for us. I've had clients thank me for finding Ben & I can't sing his praises enough, a happy client makes for a very happy me!".
>"Working with Ben is like working with any great photographer in the sense that he won't stop searching for the right shot until he has found it. His images are bang on, requiring very little postproduction. With a Hemingway spirit, Ben's – quite literally – dangled from cliff tops & dodged flames to get me "the shot", always delivering that exciting, unexpected element that helps make an image a great one".
>"I've had the pleasure of working with Ben on numerous projects; from maverick bands to fashion accessories and – most recently – a beverage brand. He always achieves the desired result. His relaxed approach reflects his experience & enthuses everyone involved. Ben is a creative, passionate & consummate professional who's prepared to go the extra mile to deliver on time & within budget. As a satisfied client I simply cannot ask for more".
>"I've worked with Ben on major fine art publishing projects. BJP proved an excellent choice, prepared to go the extra mile to guarantee images were perfectly prepared for reproduction. A service that ensured Ben's photographs printed at the highest possible standard, essential when producing fine quality books. BJP ran location shoots smoothly & greatly respected the artists studios and possessions. An excellent all round service".
>"Ben is a perfect blend of commercial professionalism & creative flair. He understood our international e-commerce requirements immediately & produces quality results every time. I've enjoyed working with Ben immensely & soon realised he can take on any shoot I throw at him & come back at me with great ideas. His ability to thoroughly plan & manage a project is very reassuring, especially when it comes to the day of the shoot".
>"Ben and I have worked on many campaigns since '95. He is a team player with a 'can-do' attitude, undaunted by scale, budget or brief. Ben's exceptional technical skills combined with his creative passion ensure outstanding results time-after-time. Whilst Creative Director at Ministry of Sound, Ben & I formulated a visual style now synonymous with the brand. Our work had a clear and positive impact on sales across the board. Ben can shape an environment & is a valuable asset. I cannot recommend him highly enough".